Harvey Designs collaborates with discerning planners and couples to design their event or wedding with personalized style and exceptional execution. Our expertise and relationships with preeminent wedding and event industry professionals in Savannah and the surrounding area ensure spectacular events and weddings. The collective experience of our designers provides a wealth of versatility in design styles. We are constantly exploring new design techniques, flower varieties and products to accommodate the constantly changing trends in floral design.
Based in Savannah, Georgia, Harvey Designs provides floral design & installation services all along the east coast. Although flowers are our main focus, we enjoy creating custom designs for ceremony structures, hanging ceiling installations, fabric draping and backdrops. Our goal at Harvey Designs is to collect your random, unconnected thoughts and translate them into a cohesive, unforgettable experience for your guests.
Meet Amy Harvey
Amy is an artist. She enjoys working with clients to tell their story through flowers and décor. Each couple is unique and she believes their wedding should be an expression of their personalities. Her diverse design background comes from the prestigious Savannah College of Art and Design where she received a BFA in Interior Design. Although her true love is floral design, she studied all aspects of design from painting, fibers, illustration and sculpture to technical building and design specifications; all of which have strengthened her design foundation.
After operating a retail floral business for seven years, Amy decided to embark on a new venture focusing on weddings and floral event design. Today, she enjoys working with the incredible team of designers that she has built to deliver extraordinary events to many of Savannah's preeminent residents as well as celebrity and destination couples.
When Amy is not dreaming up a fabulous design for a wedding, she can be found soaking up some sun and probably sipping on a glass of bubbly! Of all the flowers available, coral peonies are her favorite! She loves taking them home and watching as they change colors from coral to peach and then a pale yellow.
Meet MICHELLE
Installation Specialist
Michelle Leary has twenty years of experience in the floral industry, she inherited a passion and appreciation for florals and foliage from her grandmother, who was quite an eccentric gardener. Michelle graduated with a BFA from the University of New Mexico. She began working with Amy Harvey in early 2017 as a production floral designer. In 2019 she was promoted to Installation Specialist thanks to her proficiency at creating large scale professional floral installations for Harvey Designs. She says "Large hanging installations are my favorite to fabricate and design, they create such a bold and luxurious statement!" In her free time she enjoys creating pottery in her home studio, working in the garden and renovating/restoring their historic mid-century home.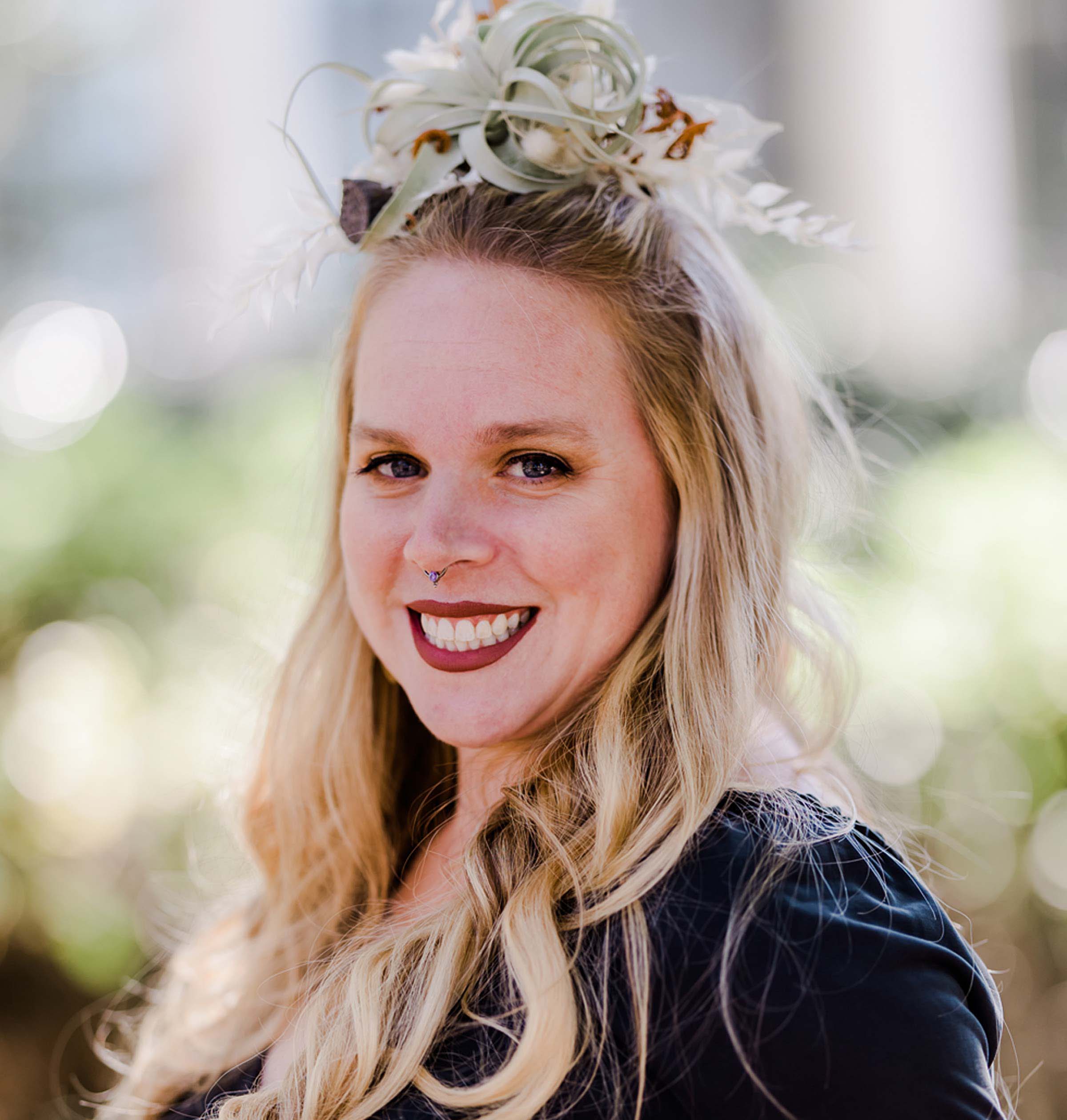 Meet DENECE
Floral Designer
Denece Connington has been a floral designer for 20 years. She has a BA degree in Studio Art from Florida State University. Denece works as a freelance designer for custom fresh/faux floral designs and has been working with Harvey Designs for 12 years! Custom designs for an arch or special accent pieces for an event are her forte. When asked about her favorite flower, her response: "Garden roses smell dreamy!" and let it be known that she also loves a good mimosa on any given day.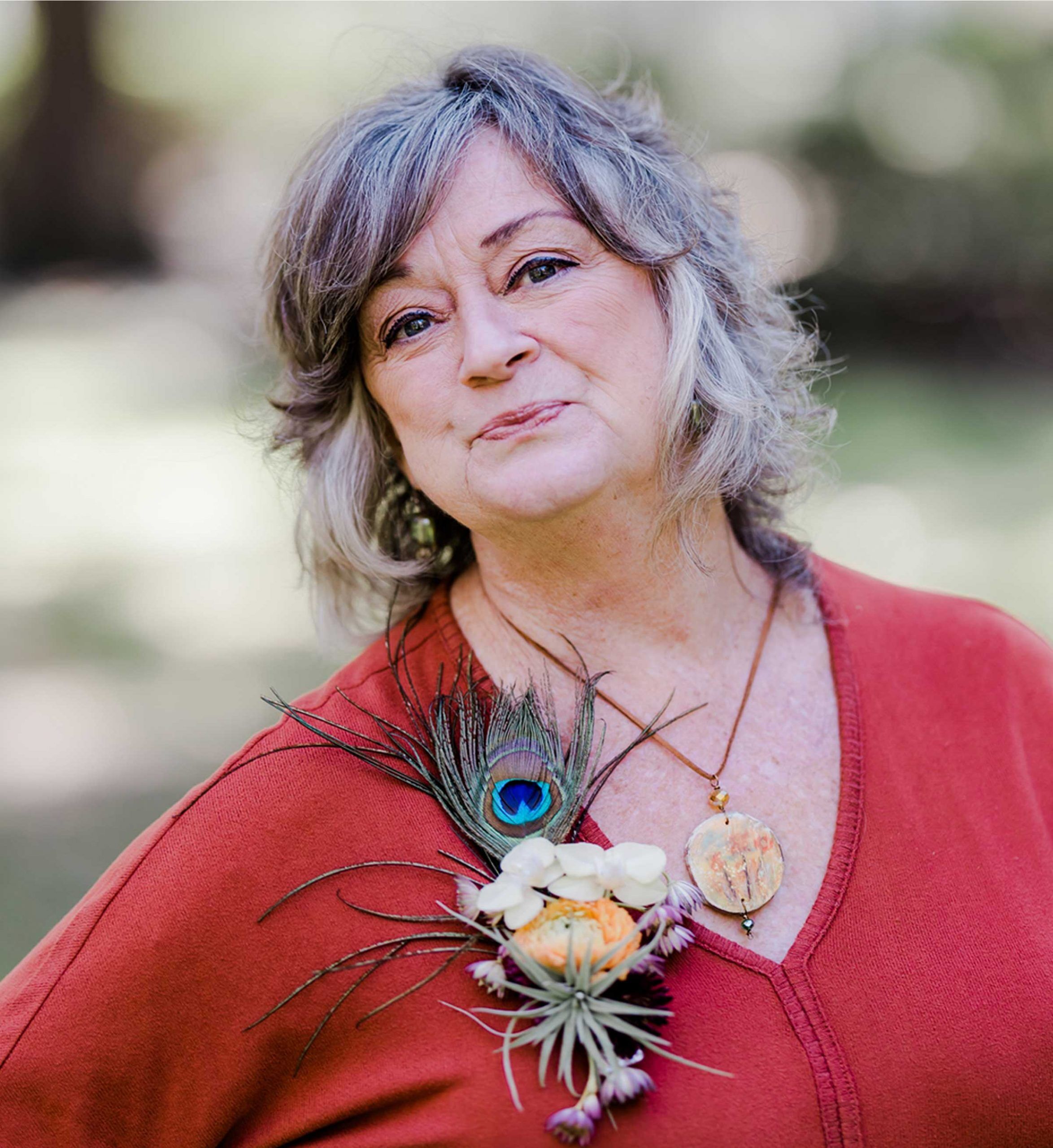 Meet RACHé
Graphic Designer & PR Marketing Manager
Raché Kramer is a passionate and driven Graphic designer & Art director. During the past 15 years she has had the great pleasure of working alongside team members from all walks of life, with unique goals, powerful ideas and stories to tell. From Non-profits, an Academic Institution, Publishing Houses, Advertising Agencies, Luxury Event & Floral Design Companies and Community Hospitals. She is passionate about storytelling through design and helping brands grow!
Raché has a BA degree in Graphic design & Communication studies from the North-West University of South Africa (she is South African, born and raised). She has been working with Harvey Designs for 4 years & has loved the journey of seeing the Harvey Designs brand grow, gain more momentum and she is obsessed with anything floral, so that helps with marketing ideas!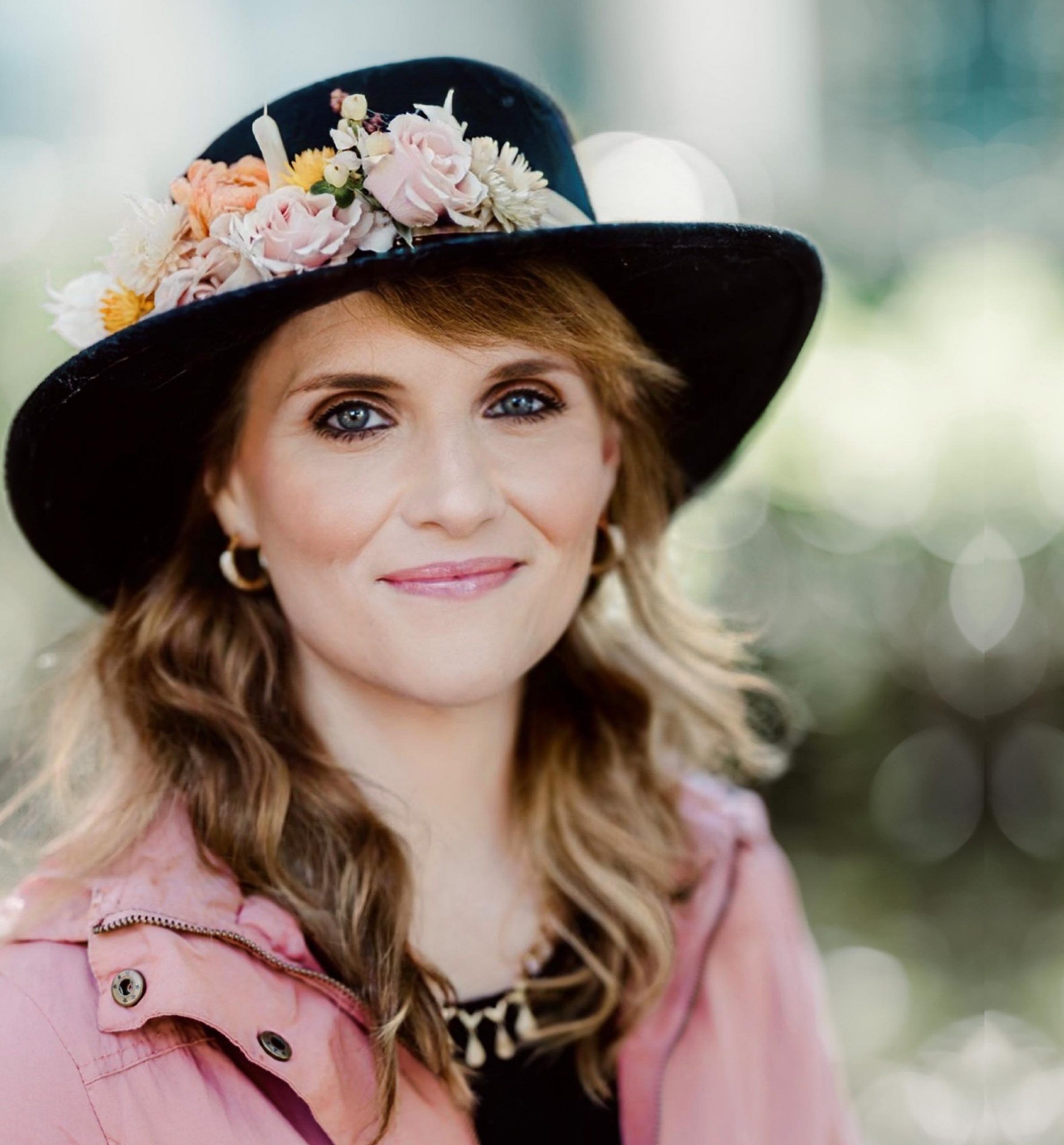 Meet JACKIE
Floral Designer
Jackie Mcvaugh first fell in love with flowers while taking classes for Master Gardener through UGA in 2001 and then received a certification in Floral design. Her love for art prompted her to attend the Art Institute of Atlanta, where she graduated with a degree in Graphic design. For over 20 years, Jackie has worked with flowers at the International Farmers Market, flower shops, wholesale sales, merchandising, and working for a multimillion dollar wedding company in Atlanta where she spent 10 years specializing in bridal party flowers.
Jackie arrived in Savannah in 2018 and began working with Harvey Designs as a floral designer. She crafts the most gorgeous, custom bridal bouquets, boutonnieres, and other personal items for our clients. In her free time, she dabbles in Alcohol Ink creations.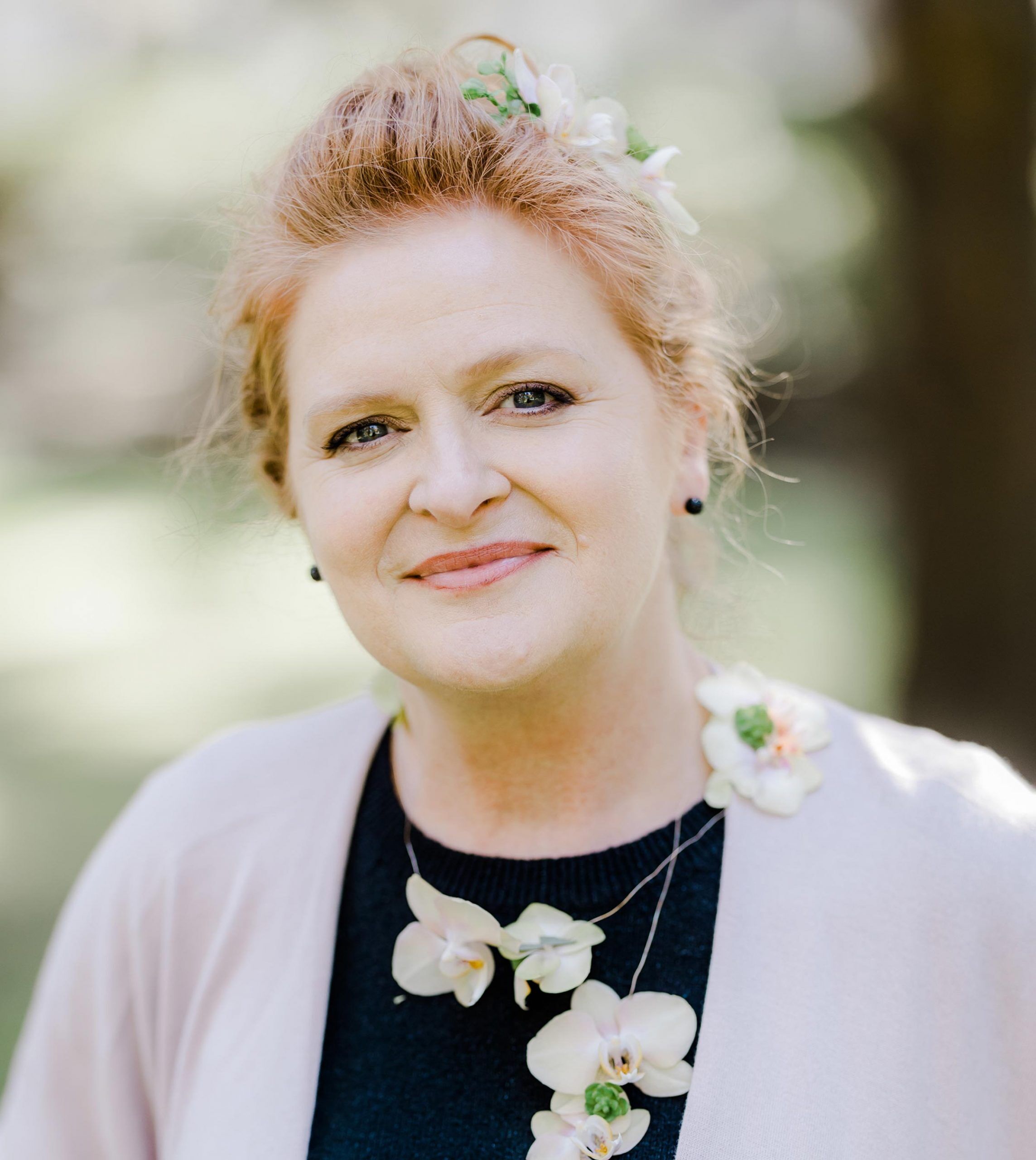 Meet LORIN
General Manager
How does a company full of right brained, imaginative artists keep it all organized? Enter our left-brained general manager, Lorin Titus.
Lorin joined Harvey Designs in March of 2020 as a part-time shop assistant and purveyor of all things hardgoods. Her attention to detail, natural curiosity, and keen ability to multi-task led her to assume more responsibilities in the office setting. Lorin can be found asking questions and taking notes while happily creating spreadsheets and invoices. She is an encouraging member of the staff who enjoys floating from the office to the workroom and into the showroom. She genuinely loves being a team-player. Lorin is a graduate of Greensboro College with a degree in English and Communications. She is the proud mom of four creative and exuberant children. She and her husband, Bill, live with their family on Wilmington Island.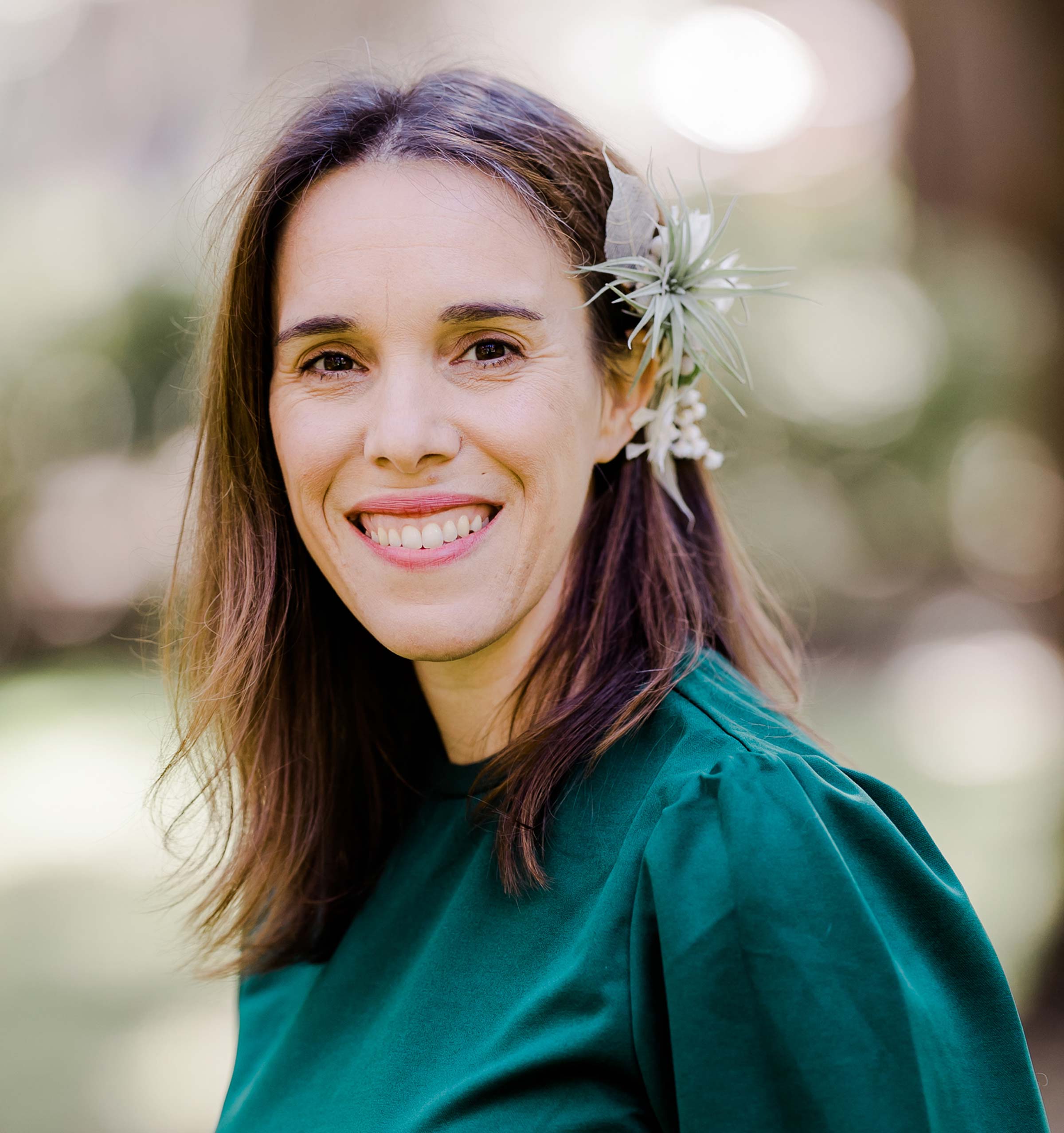 Meet CHARLOTTE
Technical Assistant
Charlotte Thompson is a recent graduate of Islands High School and an aspiring comic book artist. She assists the Harvey Designs team by pulling, prepping, and staging tablescapes for most events.
Charlotte looks forward to design days and working together with the team to create memorable moments for our couples. She is a skilled costume designer. In her free time, Charlotte enjoys creating new characters and writing fictional stories.